Reflecting Scotland's Natural Beauty
Views: 12 Author: Site Editor Publish Time: 2021-03-31 Origin: Site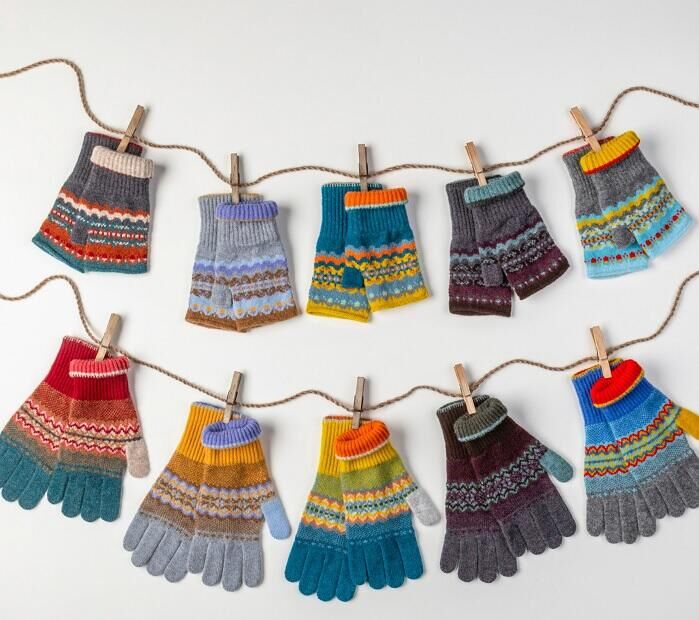 From its beautiful home in the Scottish Borders, Eribé creates luxury eco-friendly knitwear, mixing patterns, colours and the finest natural yarns to bring consumers quality garments made to last, whatever the trend.

For Autumn/Winter 2019, award winning Eribé has a crush on colour with a collection inspired by Scotland and its spectacular landscape. The brand offers a selection of 18 harmonious colourways, which ensure you are energised, rejuvenated, confident – whatever your skin tone, eye colour and personal style.

Turmeric: If you're feeling fruity, go for Turmeric tones – spice up your life with vibrant Indian colours of turmeric orange, piccalilli yellow and a veritable masala of browns, reds, greens and blues.
Selkie: For a wonderfully wearable season of fashion go for Selkie – rich shades of blue spruce, dark chocolate, aubergine and gold feed the imagination and evoke timeless tales of mystery.

Lugano: Power up your autumn look with the colours of Scotland's natural beauty – Lugano reflects mountains, forests, bracken and rocks in our deep lochs, emerald fir greens with splashes of ochre, brick, rock greys and the turquoise sparkling seas.

Mirage: More cautious fashion fans will delight in the easy shades of our Mirage collection – beachscapes where sea, driftwood, sand, shells and stones meet and merge: colours of balance, Zen wisdom and contemplation. A harmony of blue-grey with gold, ochre, ecru and driftwood, ever enhancing your beauty.

Eribé is enjoying popularity across the UK, Europe, Australia and Japan with its iconic Scottish patterns, which have been updated with lightweight, soft natural merino wool and artistic blending of colours for lasting quality.
Eribé supports the slow fashion ethos with a more sustainable approach to making clothes. The company uses natural yarns spun in Britain. "Our popularity and increase in sales is due to a mix of several factors such as the new interest in wearing colour and eco-friendly, natural fibres," said Rosemary Eribé. "Our garments have a story behind them, and the hard work by each member of Eribé – from design, manufacture and customer care – all contributes to our success. Part of this journey has been about learning how to improve and make a better experience for all of us by listening to our customers. It is so satisfying to hear fans call our knitwear their favourite garment."

Eribé visits customers and attends trade fairs all over Europe. "I love to meet our retailers, making sure our customers feel part of us. We design with them in mind," added Ms Eribé. "We listen to the people who wear our clothes. Their feedback gives us joy – and it's all about the joy of knitwear."

Eribé has moved to new premises within a Georgian House in the centre of Melrose, where a new showroom will open soon. Around 20 countries stock Eribé's iconic Scottish designs.