Shima Seiki showcases digital solutions at SPINEXPO Shanghai
Views: 8 Author: Site Editor Publish Time: 2021-03-31 Origin: Site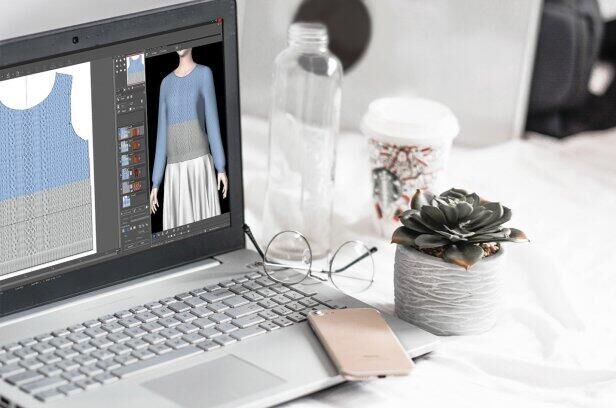 Leading computerised flat knitting machine manufacturer Shima Seiki, will participate in the 36th Session of SPINEXPO in Shanghai, China in April, along with its Hong Kong subsidiary Shima Seiki (Hong Kong) Ltd.

The leading Japanese manufacturer will introduce its new APEXFiz subscription-based design software. APEXFiz is the latest addition to Shima's proven SDS ONE APEX series design system line-up, but with an unprecedented twist.

Whereas previous APEX-series design systems were offered as an all-in-one proprietary hardware/software package, for the first time in its nearly 40 years of design system development, Shima has released its new APEXFiz as subscription-based design software that can be installed on customers' individual computers.

Maintaining proven functions that have made the APEX series so popular with fashion designers, with APEXFiz those strengths are now enhanced with the added versatility to adapt to different work styles and business environments of the 'new normal', including teleworking and telecommuting, Shima reports.

APEXFiz software supports the creative side of fashion from planning and design to colourway evaluation, realistic fabric simulation and 3D virtual sampling. Otherwise known as 'digital twins', virtual samples are a digitized version of sample making that are accurate enough to be used effectively as prototypes, replacing physical sampling and consequently reducing time, cost and material that otherwise go to waste, Shima says. APEXFiz thereby helps to realize sustainability and digitally transform the fashion supply chain.
Also, on display at SPINEXPO will be Shima's new yarnbank, the world's first online web service for searching and viewing the latest yarns, developed with cooperation from yarn companies from around the world. Registered users can download yarn data for free, for use in fabric simulation and virtual sampling on APEXFiz, avoiding the need to scan yarn on their own.

Shima says that by using yarn that is used in actual production, designers and apparel companies can additionally rest assured that the simulations created using yarn from yarnbank are not merely realistic images but accurate representations using yarn that can actually be purchased and used in production. With yarnbank, the entire supply chain from yarn companies and apparel companies to knit manufacturers can be connected digitally.

Also on display will be the latest collection of knit samples, including WHOLEGARMENT knitwear, which is knitted in its entirety on the machine without the need for linking or sewing afterward. Without seams, WHOLEGARMENT knitwear features superior fit, comfort and draping characteristics. Together with virtual sampling performed on APEXFiz, WHOLEGARMENT offers smart production for realising a sustainable fashion supply chain, Shima concludes.